Services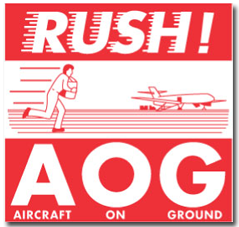 Aircraft On Ground Services (A.O.G )

Aerospace-dedicated Transport and Logistics solutions AOG is your flexible, value addedlogistics provider dedicated to the aerospace industry. We integrate logistics, transportation management and information monitoring according to the aerospace requirements to provide best-of-breed solutions for our clients.

AOG Logistics provides AOG Services for 24/7/ 365 days.

AOG provides Fasters Delivery after arrival of flight.

AOG Services like Direct Delivery on Arrival for Scheduled Operators & Non Scheduled Operators, Private operations & MRO.

AOG provides a dedicated rapid response solution for all Aircraft on Ground (AOG) .

If you have an urgent AOG situation call now on the special 24 hour AOG line: +91 9821824221 .